BRANDING + campaigns
Half of my heart belongs to writing, and the other half belongs to brand development. (Sorry, Mom.) And I feel HASHTAG BLESSED to have worked on some projects that fused both passions together. Below are just some of the creative projects that I steered, conceived and/or contributed to.
PROJECT: POO~POURRI'S SOCIAL MEDIA
When I was Poo~Pourri's Social Media Manager, and was responsible for cultivating and maintaining the company brand through digital mediums. I wrote most of the published copy and helped with design conception. Please scroll through the gallery below to see my work, words and results-to-date.
project: Dreamtrips Local
When I was the copywriter for World Ventures, I wrote for several travel brands including DreamTrips Local. I have been with the team since DTL's conceptual stages helping shape the voice, brand and design.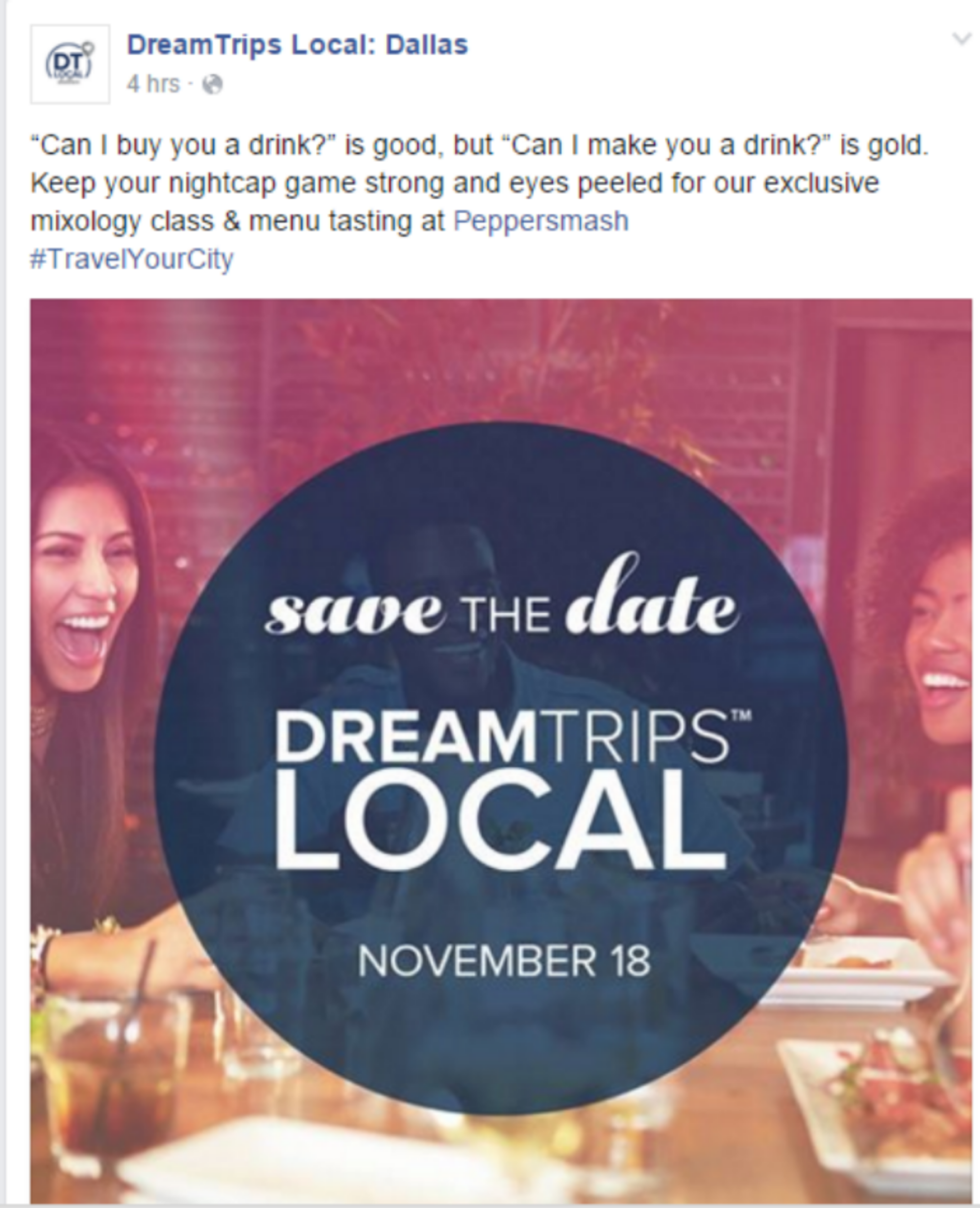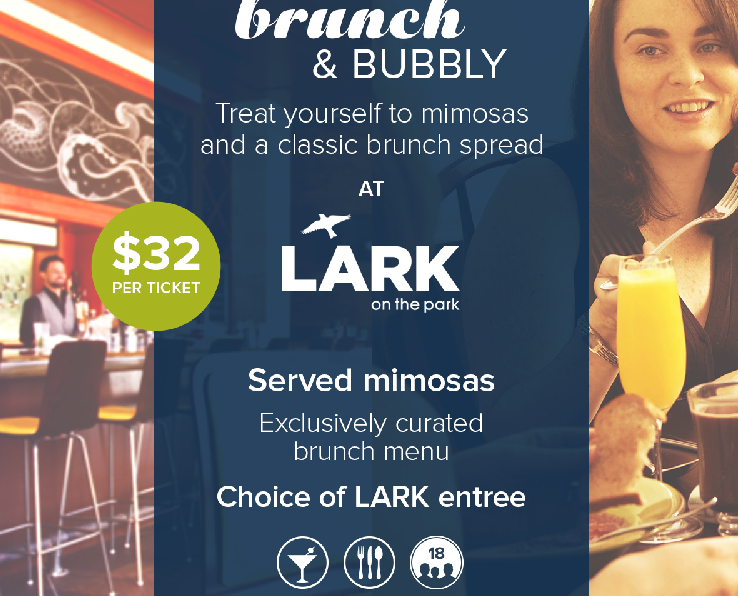 project: bustle.com mobile app
As Weekend Content Curator, I had the responsibility of collecting stories and images across the Web reflecting the Bustle voice. The stories were compiled into the mobile app and covered topics ranging from feminism and the election, to sex and dating.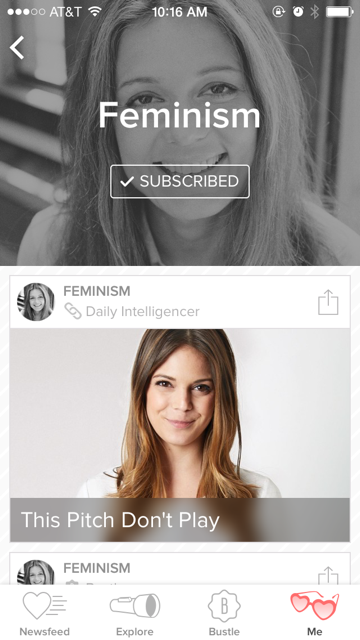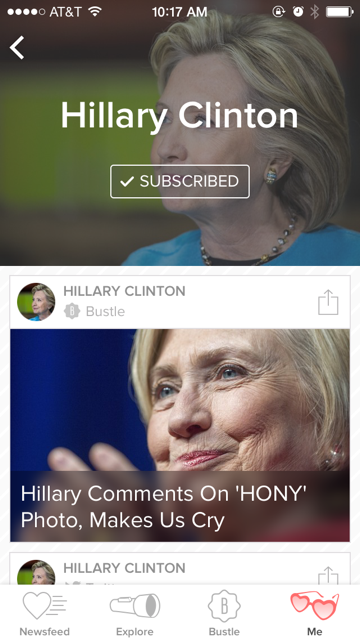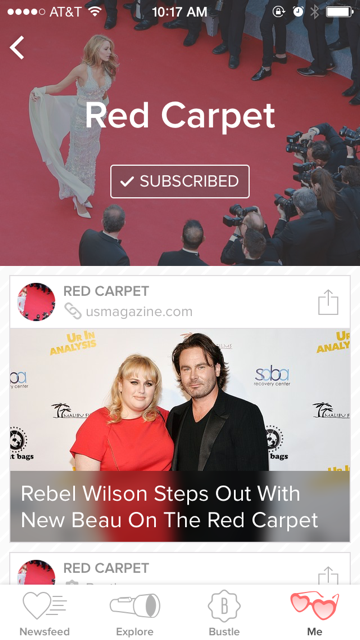 project: quirky daily's instagram page
In addition to being a Editorial Contributor, I devoted time to cultivating the Instagram page for Quirky Daily. My goal was to post interesting, humorous memes and inspiring passages for the 'Quirky' audience.
project: copart direct's social media platforms
As Social Media Community Manager, my responsibilities lied within in optimal outreach, customer satisfaction, cultivating and sustaining the company brand, and utilizing digital marketing strategies. Results as follows:
Project: Gone girls guide social media platforms
As both Editorial Contributor and Content Creator of travel blog Gone Girl's Guide, I had the goal of increasing readership and to cultivate a strong, recognizable brand. Within my first few weeks, numbers spiked in the hundreds. As follows:
Project: #MatchMade scholarship
At Match.com, I heavily contributed to the execution and publication of this socially responsible marketing effort. I helped construct, tease and promote the scholarship via social media, press releases and media outreach. I helped select winners and contacted families, as well as acted as a liaison between families and Match.
Project: #StarbucksDate
When I worked as a Marketing Apprentice at Match.com, I contributed to the project #StarbucksDate. We brainstormed and researched different ideas to not only promote our partnership with Match.com, but bring a little lovin' to our consumers. Ultimately, we featured a "Meet at Starbucks" feature on the mobile application, and aimed to have the World's Largest Starbucks Date.
(And yes, "Love you a latte" was thrown around countless times. Puns.)
PROJECT: BLAKE SHELTON AND PIZZA HUT'S BBQ PIZZA
During the conception stage, I helped the SVP of Zeno Dallas and the Account Executives pitch ideas to our client, Pizza Hut. And c'mon, you ask a bunch of Texans (er, adopted Texans) to launch something BBQ? Wooh doggy*, we ran with the idea, and locked down country superstar Blake Shelton. During the execution stage, as an intern, I was tasked with media relational work; booking, confirming and tracking press pick-up.
*No one says, "Wooh doggy".
PROJECT: PIZZA HUT'S GARLIC PARMESAN PIZZA
For the launch of the Garlic Parmesan line, I helped write, release and track press releases.
PROJECT: MAKE THIS KID'S LIFE AWESOME
From tracking the contestant down, securing the money, and cold-calling dozens of media outlets, I helped my team make a sad story into a headliner and Trending Topic on Twitter.
Project: #KeepCalmAndReadThread
One of the multiple leadership positions I held while working for Thread was Advertising Executive. In addition to establishing a member fee and selling advertising space to local vendors, I conceived the idea to sell t-shirts to students. I capitalized on the then-popular saying "Keep Calm And Carry On", and produced dozens of sayings tailored to the Ohio University student. The staff picked their favorites, and I worked with our tremendous graphic design team to bring my idea to life. I concluded that students who bought and wore the t-shirts would be free advertising for the magazine, and we could brand our entire fall campaign around the saying. The shirts sold-out, our readership and social media influence increased, and we made a $1,000 profit.
Creative Director Work Samples
Before becoming the Advertising Executive for Thread, I served as the Creative Director. As Creative Director, I had the responsibility of conceiving themes for photo shoots, casting models, styling and directing each photo shoot and writing copy. Below are samples of the photo shoots I worked on as Creative Director.
Geometricks | Thread magazine, February 2012